Finally not too bad of a week. Violet started walking all on her own and without using walls once in a while for support (yeah!!) and she's almost running! Wow! We also got a nice blizzard on the Stat Holiday Monday and Keith had some guys out to play WarHammer.
Left side of layout
And yes, I got a photo of Violet crying. It was priceless :). Don't worry, I consoled her afterwards. She was just mad about something.
I also introduced Violet to Star Trek: Next Generation on Friday. She seemed to like it.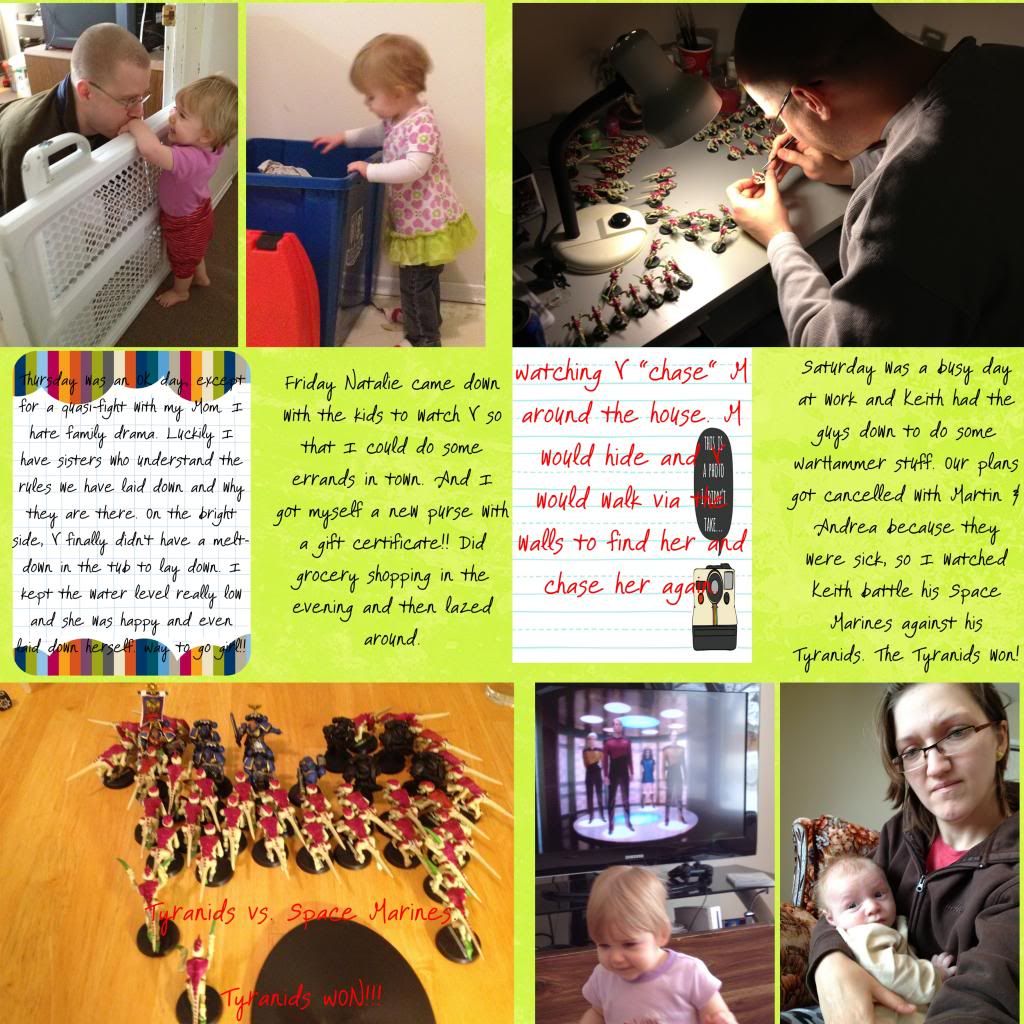 Right side of layout.
As our Saturday plans got cancelled because of them being sick, I watched Keith battle his WarHammer Space Marines vs. Tyranids. The Tyranids won!
Used:
StoryBook Creator
Title Card:
Project Life Cobalt Kit
Hello Snow stamp:
Hello Winters stamps from Ali Edwards at Designer Digitals
Tears stamp:
Celebration of Life stamps from Ali Edwards at Designer Digitals
Journal Card:
Project Life Cobalt Kit